---
✈ Shipping from Germany, Delivery within 2 ~ 5 Working days.&nbsp More Details
🛡 We Provide Two Years Local Warranty.
Learn More
Description
Main Features:
● 250W motor provides the max 25km/h speed and max 25-degree incline.
● 15Ah / 48V lithium-ion battery (included in the product) for max 65km mileage in electric-only mode and 100km mileage in moped mode
● 14-inch inflatable rubber tire for various surfaces
● Foldable design (folding size: 71 x 37 x 64cm) for convenient transportation
● Pedal mode, moped mode and electric-only mode to choose from
● LED front light for safe riding at night
● Aluminum alloy shell for max 120kg payload
● Suitable for adults and teenagers

Specifications:
Brand Niubility
Model B14
Color Black, White
Mode Pure Electric
Pedal Assistant (PAS)
Pedal
Wheel & Tire 14 inch
Braking System Front & rear disc brake
Motor Power 250w
Max. Speed 25km/h
Battery Capacity 15Ah
Charging Time 7 - 8 hours
Frame Material Carbon steel
Cruise Distance per Charge Electric mode 65km
Assistant mode 100km
Gears/Variable Speed 3 gears
Suspension Rear suspension
Net Weight 21.5kg
Max load 120kg
Full Size 122 x 108 x 37cm
Folding Size 71 x 64 x 37cm
Saddle Height 64cm
Suitable Height 155 - 178cm
Front and Rear Wheel Distance 85cm
Lights Front & rear reflections
Mudguard Front & rear PVC mudguard
Charger 54.6V
Input voltage 110 - 240V
Nominal voltage 48V
Charging protections Under-voltage protection value: 41±2V
Over Current protection value: 13 ±2A
Power consumption per 100km 0.8kw.h/100km
Rated speed 380r/min
Smart Control App control
Waterproof level IP54
Climbing ability 25 degrees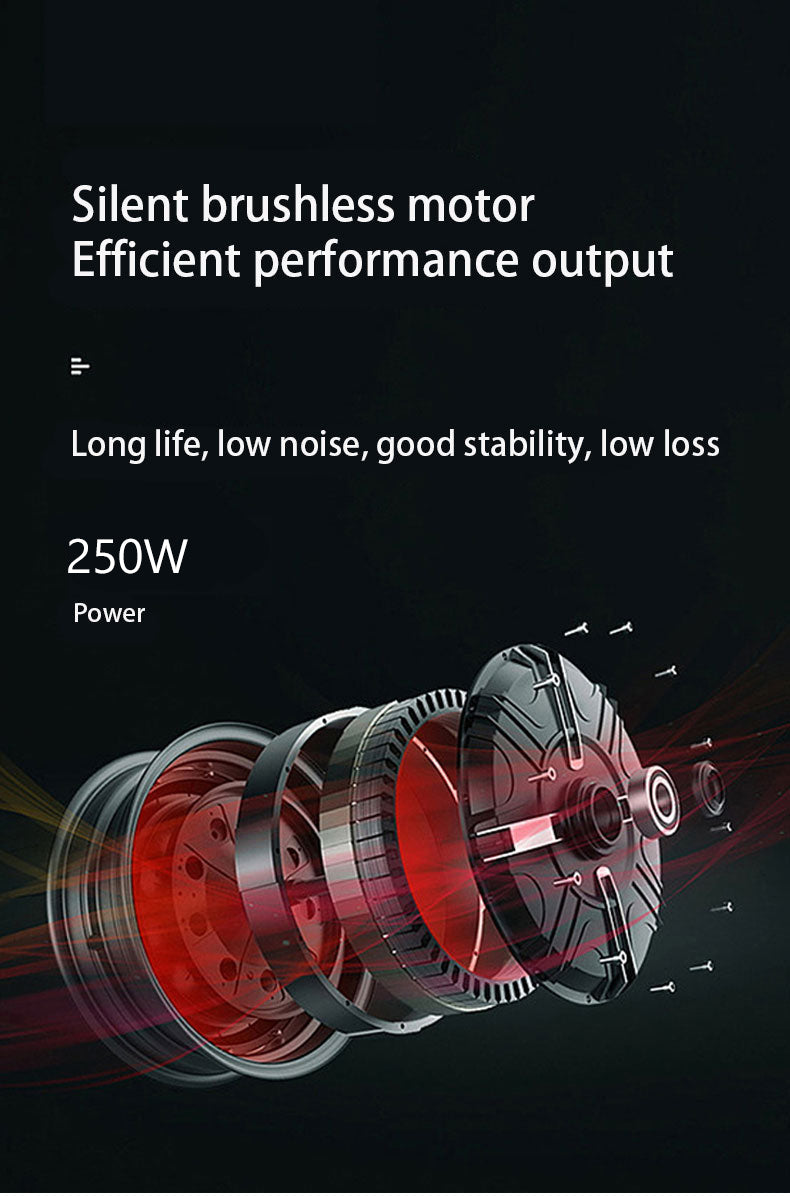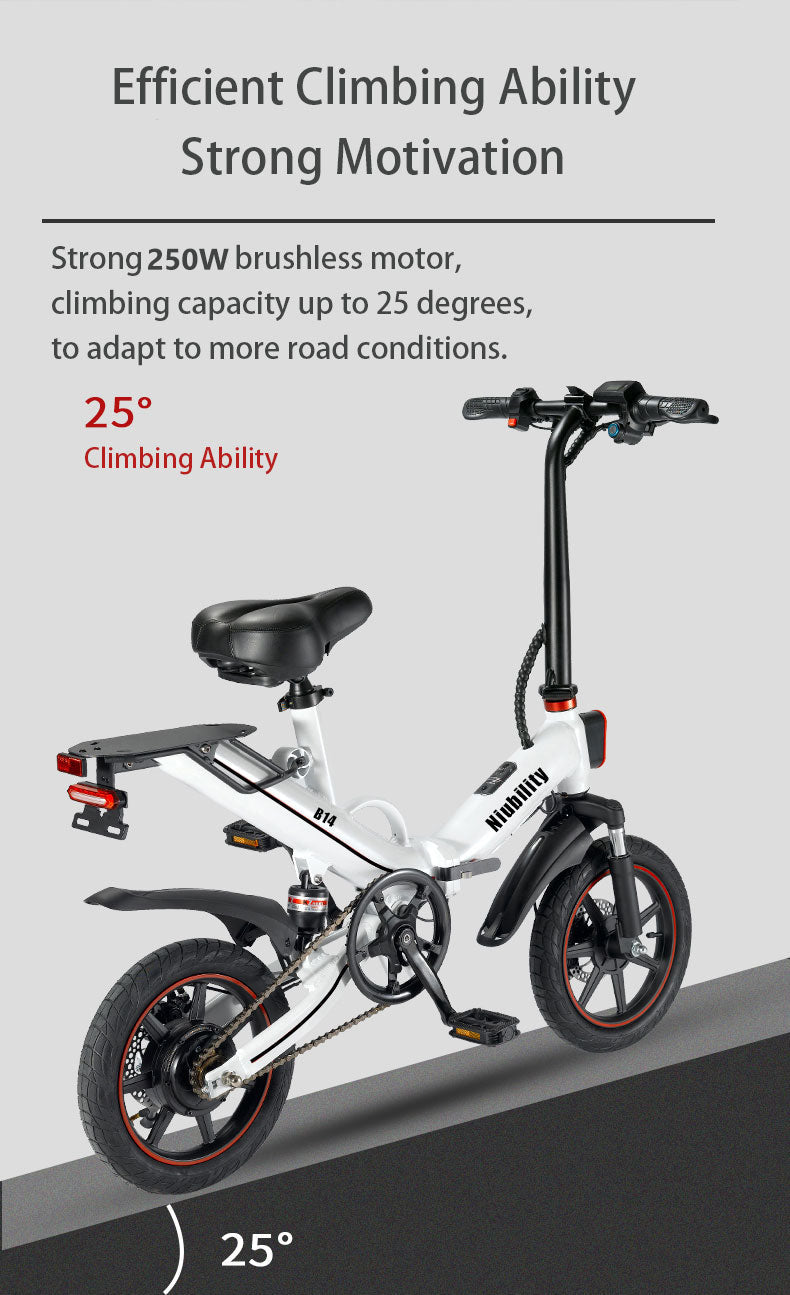 Package Contents:

1x Niubility B14 electric bike

1x charger

1x bag with tools

1x user manual
Payment & Security
Your payment information is processed securely. We do not store credit card details nor have access to your credit card information.